VAT Setup
The VAT Setup wizard is only available if you stated that you were not VAT registered during the Company Setup wizard. If you have registered for VAT you will need to run this wizard to start recording VAT in Business Accountz.
The VAT Setup wizard is located by clicking on VAT Return (at the top of the screen in writing) and from the drop down list select VAT Setup.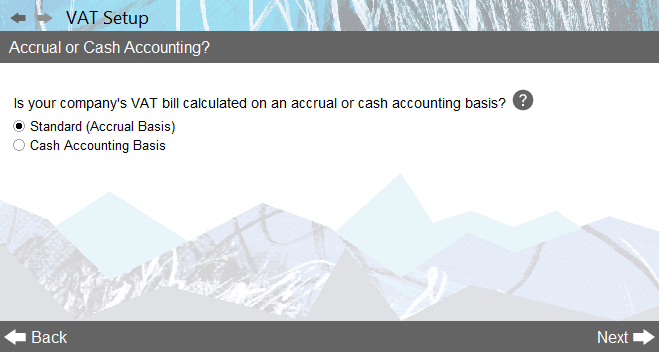 Follow the VAT Setup registration wizard to set your VAT details.
It will ensure you have VAT Control account added to the Current Liabilities group in the Chart of Accounts. All Vatable transactions are displayed in the VAT Control account. It is a simple way of checking your complete VAT history. The balance should always agree with the current VAT Return.