Set Licence Wizard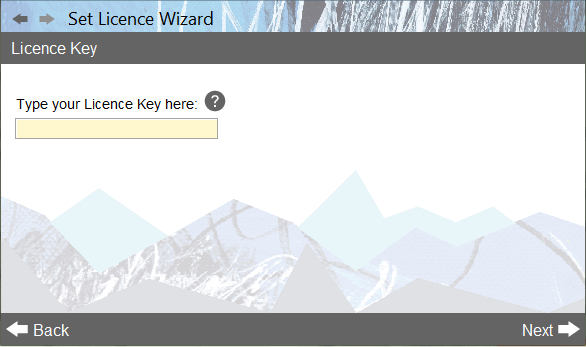 To register the licence you have purchased go to the 'Help->Set Licence Wizard' menu option. The licence wizard will appear where you can enter the unlock licence key provided with your copy of Business Accountz.
At the top of the panel is a description of each page of the wizard. Please fill in the necessary fields as described on screen.
Click the arrow in the bottom left of the screen to proceed to the next page.
The licence wizard requires an internet connection to be able to licence your application.
Note: you can only use your licence key once. If you want to move your copy of the application to another machine please contact the Accountz support team