Make a Backup
The 'Make a Backup' component is a process wizard which enables the user to save a one-off, local backup onto their computer (or onto a memory stick). It is accessible via the main file menu ('File>Backup').
For a more detailed description of how to make a backup on a memory stick, please see this link.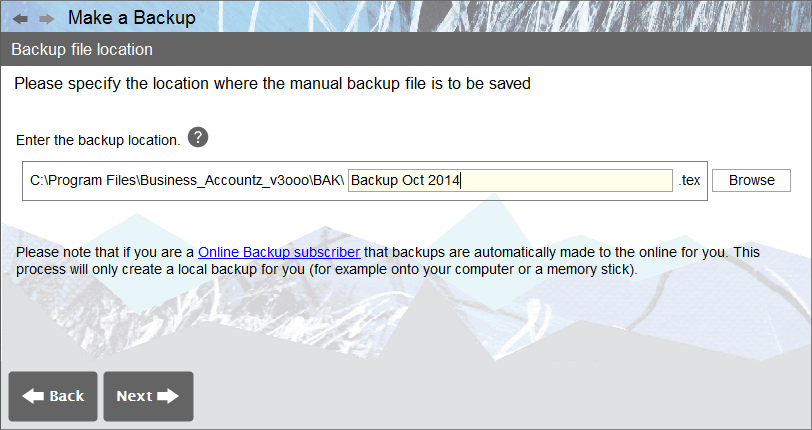 To create a backup, type a relevant backup filename into the field above. By default this file will be saved in the Bak folder within the Business Accountz V3 program folder.
Please note that if the filename already exists, you will need to enter a different one.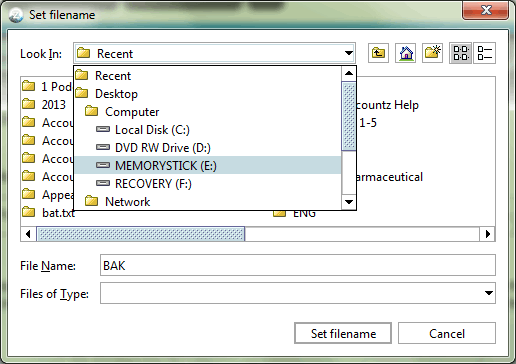 To change the save location of the backup, click 'Browse', and in the pop-up window which appears click on the drop-down menu entitled 'Look in', and select the required folder. If you wish to save to a memory stick, provided it is already connected to your computer, it should appear in this list for selection. Click 'Set Filename' to proceed.
Click 'Next' to continue.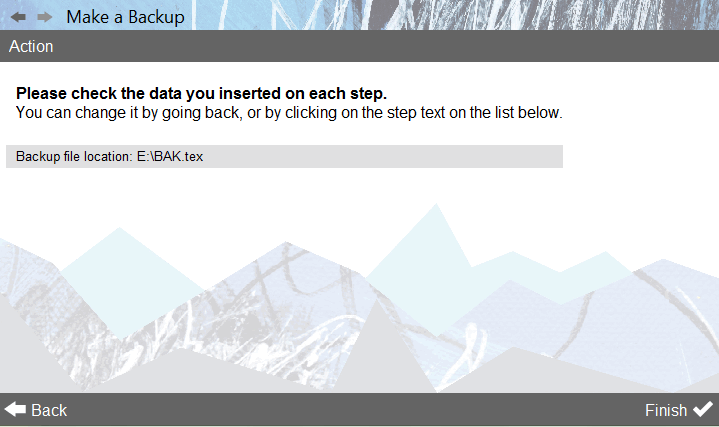 The ensuing 'Action' screen details the steps we have taken thus far. Press 'Finish' to complete the wizard and make the backup.