Error Reporting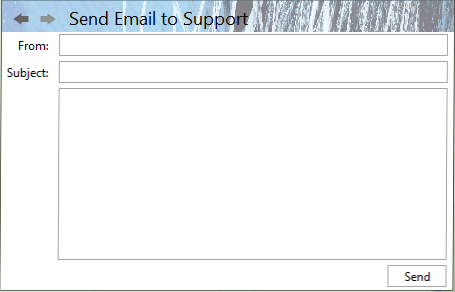 The Send Email to Support tool contains 3 fields:
The From field is for your email address (used to send you a reply email). This field will also remember the last email that you used, so you do not have to re-enter it again.
The Subject field is used to give the error report a short description. Please use this to describe something of the problem rather than saying something like 'Help!'.
The Message field is where you can specify the error encountered fully, so that our technical support team can look into the problem and reply to you with a solution as fast as possible. Please always state the computer system and operating system version number if you know it, plus the version number of the software (see Help>About>Licence for the Installation version).