Setup or edit incrementing invoice, quotation and credit note numbers
Please note that this process is also covered by the Easy Steps Button, available to Business Accountz V3 & 2012 users.
To set your invoice/credit note/quotation/purchase order number select the Templates component via the main menu option: Documents > Templates. Select the relevant document type from the four Sales Documents options in the left column (i.e. Invoices, Quote, Credit Note, Purchase Order) and click the 'Change' button in the top middle of the screen.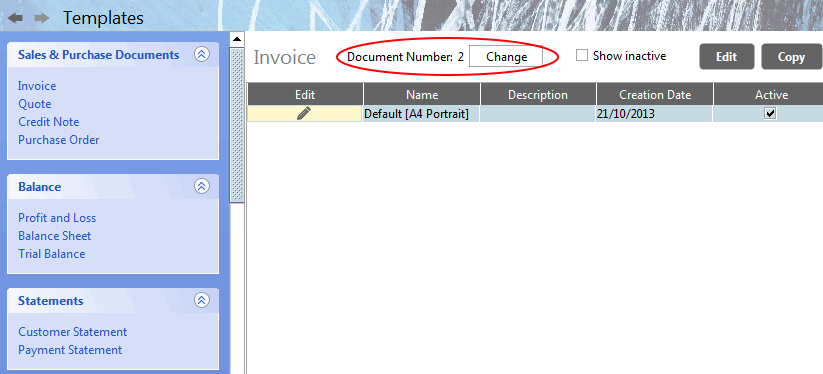 It is named 'Document' number rather than 'Invoice' etc. as there are many different document types and all have the ability to automatically increment numbers.
Next time you open a new invoice the 'Last Document Number' will be auto-incremented and added to the invoice reference field. You can edit or over-ride that number if necessary.