Reports
Home Accountz V3 offers a number of reporting options, alongside the existing, and extremely powerful Views function.
Accounts, Balances & Budgeting component
Within this component are the following options:
Analysis Tab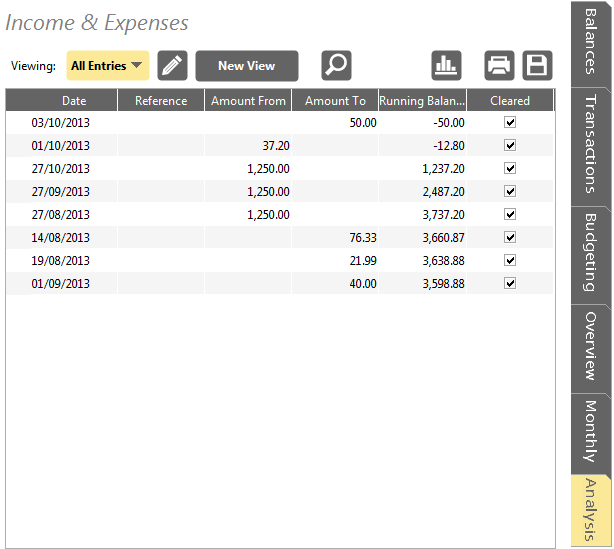 This tab offers a quick (non-editable) view of transactions either from a single account or within an account group. If the user wishes to filter the information displayed further, Views can be set/used to adjust the data, for example setting a date range, or including/excluding items based on a number of different parameters.
Monthly Tab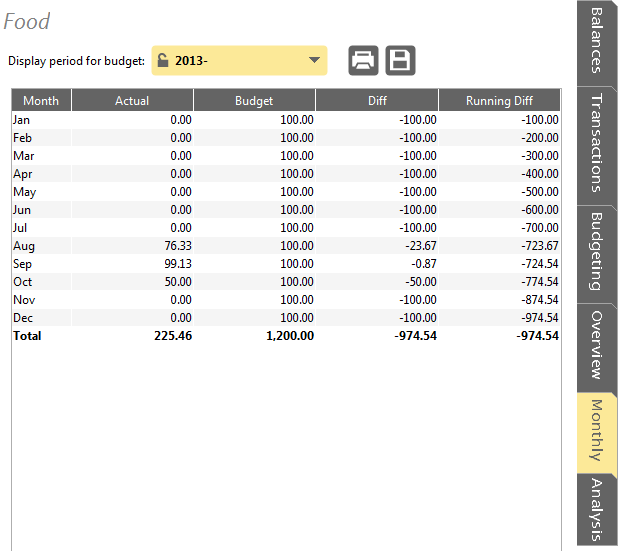 This new tab displays a table detailing monthly transaction totals, either for individual accounts, or an account group. The table also details any budget set for the account/s and the difference and running difference between these totals. Click here for more details.
Budgeting Tab (Show Actuals)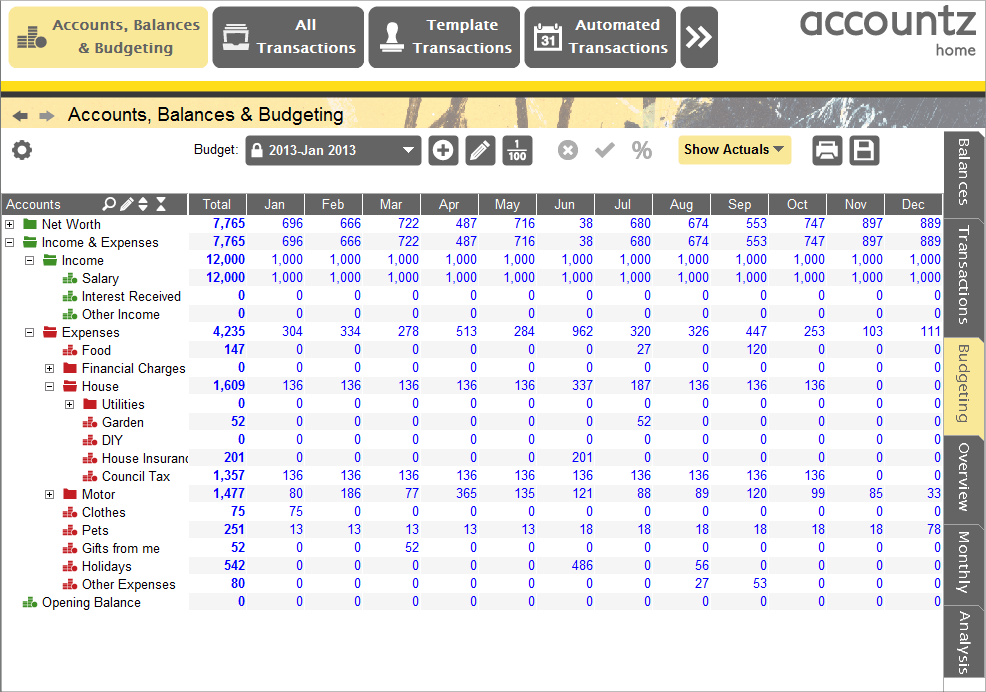 The Budgeting Tab, used in conjunction with the 'Show Actuals' option available in the right hand drop down list (by default this displays 'Show Budget'), enables you to create and display a categorised 12 month report detailing both overall and monthly breakdown of account and account group activity. Please see here for a worked example.
Easy Steps Reports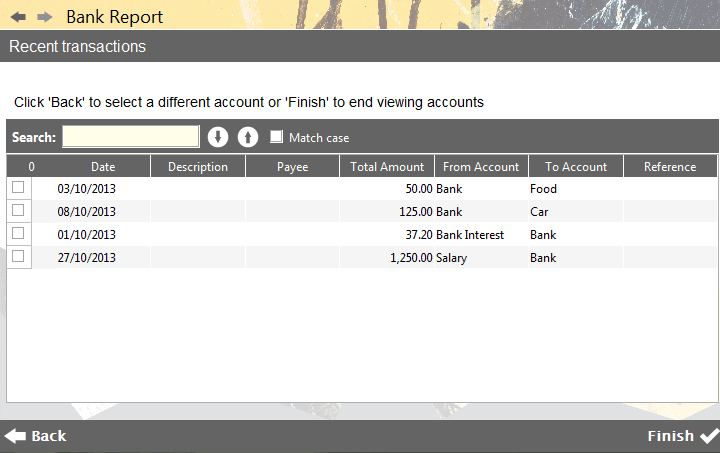 These offer a quick way of reviewing recent or upcoming transactions. To access these, click the Easy Steps Button in the top left of your screen, then select the 'Reports' tab at the top right of the subsequent screen.
Easy Steps Report Processes:
Bank Report
Credit Card Report
Income Report
Expense Report
Look Ahead Bank and Credit Card Report
Look Ahead Income and Expenses Report
Net Worth Chart
Views
Alongside the above new features, Home Accountz V3 offers our powerful Views facility.
Located within any transaction table, e.g the Transactions tab/All transactions component – this enables users to define which transactions will be visible according to their requirements.
For a worked example of how to use Views to create your own reports, click here.
There are a number of default Views available from the drop down list as standard, including options to look one month ahead (forecast) based on automated transactions, and the capacity to look at Uncleared/Cleared transactions (handy for reconciling).
For more information about forecasting, including how to alter the forecast length, please click here.