Mobile App Settings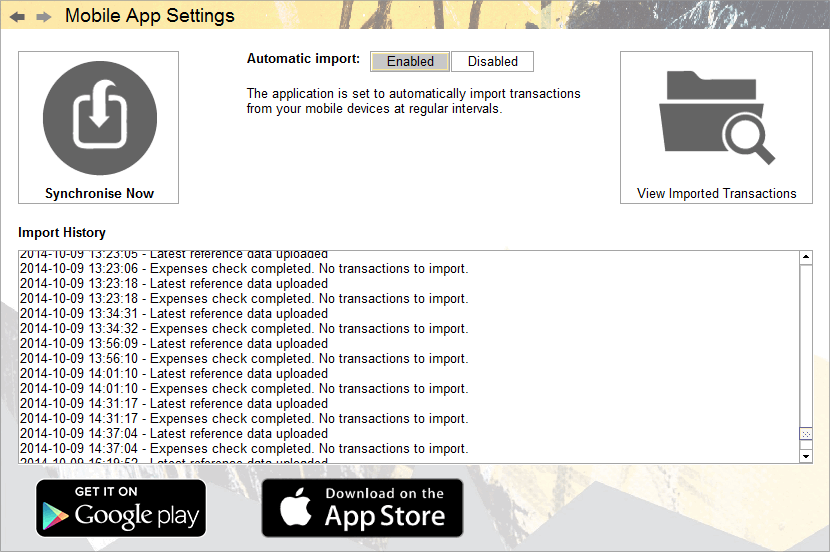 The Mobile App Settings component (located via File>Mobile App Settings) is where you can setup and configure how Home Accountz works in conjunction with the Accountz Mobile App.
There are three options at the top of the screen:
Register Project/Synchronise Now - click 'Register' to connect with the app for the first time. Thereafter, click 'Synchronise Now' to force the program to download transactions from the app immediately
Automatic Import - click Enable/Disable to set whether the program automatically imports transactions from the app on startup
View Imported Transactions - click this to view transactions imported from the app in the All Transactions component
The centre of the screen displays your 'Import History', a log of all events since registering with the app.
The bottom of the screen offers links to the App Store and Google Play should you need to install the app onto your device.