Configuration
Introduction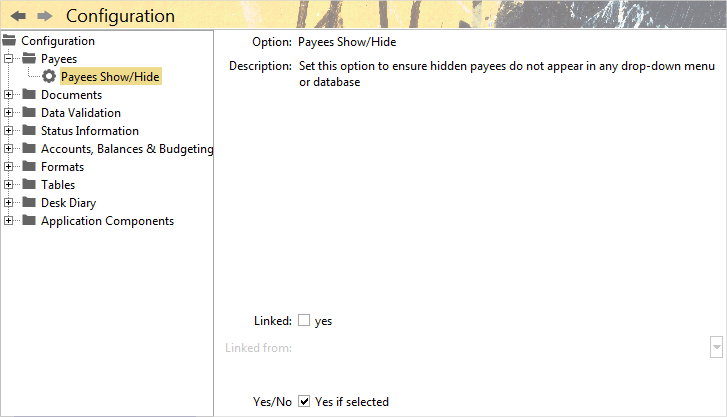 The Configuration component enables the user to modify a range of settings within the software.
The Configuration window is made up of two horizontal panels.
The left panel contains an expandable 'tree' of editable sub-components and features within the software. Clicking on the 'plus' sign next to any entry will reveal the options contained therein.
The right panel displays information about the editable aspects of the selected sub-component within the left panel 'tree'.